Community News
Parking Solutions on Middlefield Road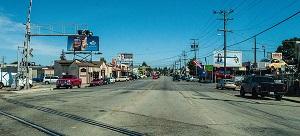 San Mateo County is determined to find solutions to the parking challenges along Middlefield Road. On January 13, 2016, members of the North Fair Oaks community attended a Parking Solutions Community Meeting to get updates on the County's many efforts to increase parking availability along Middlefield Road. Options under consideration include:
Creating parking lots on vacant parcels
Increase turnover parking with meters and time limits
Stricter enforcement of parking violations
Thank you to all who participated and provided your feedback! Our goal is to foster a prosperous and thriving community for all who live, work, and play in North Fair Oaks.