Community News
San Mateo County Sheriff's Office Immigration Policy Changes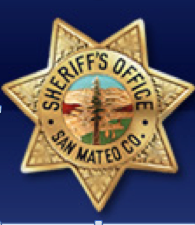 The Sheriff no longer detains individuals for Immigration and Customs Enforcement (ICE) if the County clears them for release. At the end of May, the San Mateo County Sheriff's Office implemented a new immigration policy that changes how local officials respond to immigration authorities' detention requests. Local law enforcement will only detain people if they are a significant public safety risk; these instances are expected to be "rare exceptions" to San Mateo County's policy.
Most Bay Area counties have instituted similar policies, shifting how local officials cooperate with immigration authorities. 
How was this possible? The California State Legislature passed the California Trust Act at the beginning of this year. The Trust Act asks local officials to only comply with federal detention requests if there is a serious public safety reason. Therefore, San Mateo County will only hold suspects when there is a clear risk to public safety, such as previous criminal convictions. 
For Sheriff Greg Munks, it's all about public safety.
"We have a bright line in the community. We don't work with ICE to round up families. We don't want to create a situation where people are afraid to call 911 to report a crime," Munks said.
Supervisor Slocum is supportive of the Sheriff's decision and believes this new policy will improve police-community relations and build trust between law enforcement and those they serve.